Tips for relocating to Denmark
Denmark, a Scandinavian country, has a highly competitive and growing economy that offers great employment opportunities and excellent security to its residents. Moving to the country that is home to many beautiful cities, rich cultural history and tradition is undoubtedly your best decision.
The safe surroundings, low crime rate, almost no natural disasters risk, best health care facilities, and high-quality education make your life stable and happy here.
Relocating to the country with a low crime rate and corruption can seem challenging to you as you are not familiar with the facilities of Denmark. This guide will make it easier for you. You will understand everything here, that is necessary to lead a steady life in this beautiful country.
Administration – How to Get Yourself Registered in Denmark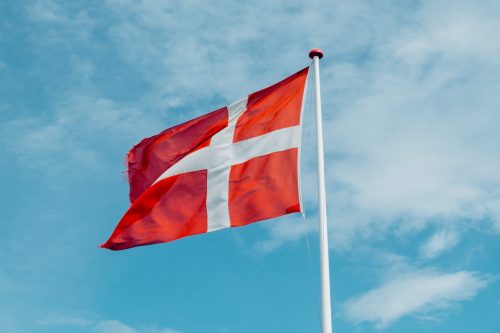 Denmark is counted in the world's top three happy countries. It is because of strict rules and regulations, and high equality level of this bureaucratic country. Though there are many political parties here, all of them support the regulations that are necessary for the welfare of the country. The strong sense of responsibility for the country's social welfare also makes Danish people happy and satisfied. Life will be much easier than your thinking, by just following the rules of the country.
Once you move to Denmark, few compulsory registrations are necessary for all Danish people.
Registration: You can live and work in Denmark after registering yourself in Copenhagen's ICS office. You also need to register at the local municipality and get all the required information from there.
Insurance: Proper health and vehicle insurance is also part of the Denmark administration.
Learning Danish: Though Danes can speak English, learning the Danish language is a plus point. It helps to develop strong relations by conversing properly with Danes in their language. Moreover, the Danish government also pays for international students and employees in Danish classes.
Bank Account
After getting registered in Denmark, opening a bank account is another necessary step. Denmark has a huge banking sector with near about 108 banks. Of these, nearly 79 are domestic and 29 foreign banks.
The banking system is very safe and reliable, and to open an account here, you will need a valid residence permit, a Photo ID proof, and the CPR number, which is issued to you when you get your residence permit. Opening a bank account in Denmark is not possible without a CPR number.
As you are new to the country and do not have knowledge about Denmark banks, you can refer to our Denmark Banks page. You will get all the required information from there about looking for the best bank for opening an account.
After opening an account, you can apply for the NemID, which is used to make digital signatures and to keep security. You can apply easily for credit and debit cards, and they are accepted almost everywhere in Denmark.
Mobile Operators
After you move to Denmark, you can use your existing mobile number on roaming, but it can be very costly. Mobile operators in Denmark are great, and almost the whole country receives great network coverage at all times.
There are several good mobile operators here if selecting the one sounds tricky to you, refer to Denmark mobile operators. You will get here all the information about the best mobile providers, different types of contracts, and also how to switch from one operator to another.
For a mobile contract, you will need to show your CPR number and your residence proof. If you have moved to Denmark for the long term and plan to stay and work here, then you should opt for a mobile contract. It is generally for a longer duration, and you can save money by choosing this option.
However, if you are just in the country for a vacation or a short time, it is advisable to get a prepaid SIM card. In a contract, you need to fulfill the duration of it and cannot cancel it without facing penalties.
Internet providers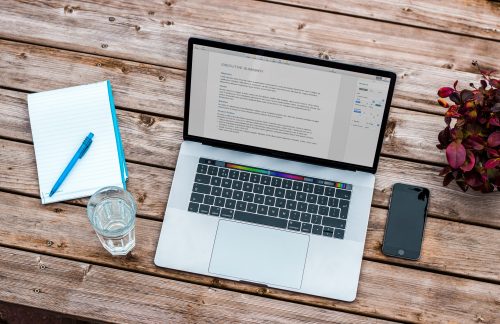 Once you have a home to live in, you will also need a good internet connection for yourself. Many internet providers can offer you a stable and fast internet connection. You need to decide upon the best internet plan and provider based upon your requirements and needs. Internet is available in Denmark through fibre optic, cable, DSL, or Wi-Fi.
A standard 20 MB/s download speed will be enough for you if you use the internet for surfing and using your E-mail, Facebook, or Google. However, if you use streaming services like Netflix, YouTube, etc. or download a lot of stuff, you will want a faster connection with a speed of around 60 Mb/s or even more. With this, you won't have any problems watching HD videos or playing games.
Many Danish internet providers offer the best services and have an all-in-one package that gives you phone, TV, and Internet services altogether. For more information, visit our page about Internet Providers in Denmark.
Dating in Denmark
There are many dating sites in Denmark, which you can use to choose your perfect partner. If you have just moved to Denmark and can't make new friends, sign-up on one of the dating sites.
You can refer to our page about Danish dating sites to get complete information about the best dating sites, different types of subscriptions that these sites offer.
You can apply many filters on these sites so that you may come across someone with common hobbies and interests.
Denmark is a safe country with excellent facilities, work opportunities, traditions, and social life. You will lead a stable life and enjoy living in Denmark.