Credit cards in Denmark
Hey! Welcome to Denmark! Have you got your credit card in the new country yet? Well, to live a modest life in Denmark, you must have a credit card. Do you want to know about credit cards, credit card providers, and other related topics? If yes, let's start reading this article.
How to find the best prepaid credit card if you don't speak Danish? You can right-click anywhere on the page of the provider with your mouse (if you are using Google Chrome). A dropdown menu will appear with the text: "translate this page to English". This will make it easier for you to make the right choice.
List of prepaid credit card providers in Denmark
All these banks and prepaid credit card providers offer different banking options at different prices. Comparing the specifications of each bank and credit card can be time-consuming. Are you wondering which bank offers the best deals or the best connection? We have listed the most reliable banks and fin-tech companies below while using the following criteria: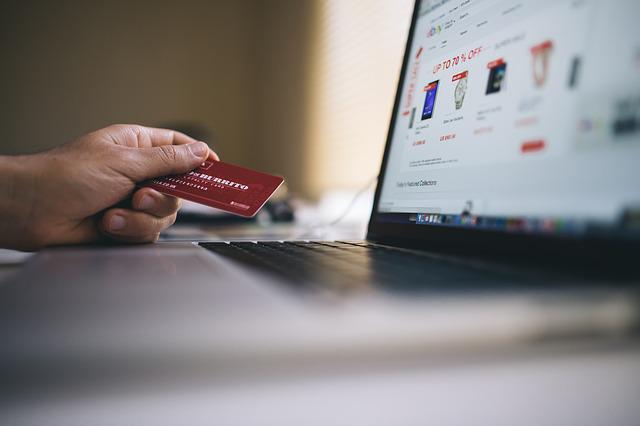 ✓ English speaking customer service
✓ Best value for money
✓ Clear contracts (no hidden costs)
✓ Flexible contracts
✓ Fast delivery
✓ Different banking options
---
Be aware that Borrowing money costs money
Credit card provider

Specifications




New player on the market. Sustainabiliy is central in their approach to banking. Fast growing with an excellent app and on boarding process for expats and newcomers

✓ Great deals and loan structure

✓ Widely accepted credit card

✓ No hidden fees

✘ No English website is available




Bank Norwegian is a widely famous bank in Denmark, from where you can get your hands on different types of banking and financial facilities, including loans, cards, and more. It is a one-stop destination for all your financial needs.

✓ Provides cash points to users

✓ Low fees & access to travel benefits

✓ Excellent mobile application

✓ High safety and security
---
The situation of credit cards in Denmark
Denmark is not so behind in the list when it comes to cashless money transactions. Like most other European countries, Denmark is also promoting cashless money transactions for the ease of all residents. Therefore, if you want to avoid any hassle of carrying cash in this country as an ex-pat, all you have to do is opt for a credit card as soon as you arrive here. It will make your stay easier, and all your transactions will be smoother than before.
Whether you are planning for a long or short-term stay in this country, it would help if you always kept an eye on your finance. Your goal should be to manage your financial needs effortlessly with 100% safety and security. So, once you arrive in Denmark, make sure to contact the reputed and best credit card issuers. Otherwise, you may face trouble related to cash transaction declination when in need. On the other hand, you can select any credit card type since the Danish market offers so many. Whatever credit card Denmark you select, make sure to get it from a trusted provider depending on your requirements.
Credit cards in Denmark
The first thing you have to decide for getting a credit card in Denmark is whether you need a prepaid credit card Denmark or a credit card with a current account. As an ex-pat or foreigner, you can opt for a prepaid one since it is the most used credit card in Denmark. Using a prepaid credit card, you can pay for things and different services you buy. You have to buy a card full of money at first. If you buy a prepaid credit card in Denmark online, you may get issued a virtual card or opt for a physical card through the mail. On the other hand, your life will become easier if you have already opened a bank account in Denmark. In this way, you do not have to pay international charges anymore for buying products in this new country.
However, people in this country love to use MasterCard and Visa. Primarily all sectors, including medical, retail, malls, and other service providers in Denmark, accept a MasterCard or visa payment. So if you have newly moved to this country, you should always opt for at least one of these cards. The use of them, being widespread, issuing these cards is easier, as well as compared to other cards. Once you open a bank account in Denmark, the bank will offer you at least one of these two cards. With a MasterCard or Visa, the payment becomes hassle-free, and you can easily save some extra penny during transactions.
What do you need to get a credit card in Denmark?
To get qualified for a credit card in Denmark, you must carry a few things with you. These things include:
Your identity proof clearly states that you are 23+ years old
Your passport
Your residency certificate in Denmark
A Danish bank account and its identity number
A good credit score
Your salary slips